We Offer Sewing and Quilting Classes at Our Store in Kitchener
If you've always wanted to learn to sew, or you're ready to branch into bigger projects like quilting, now's the time to start! We believe that anyone can learn to sew, and it is our goal to inspire people of all ages to learn this important and creative life skill.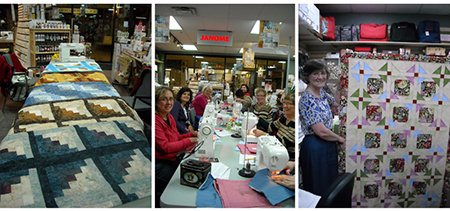 PLEASE NOTE: Space is limited and these classes fill quickly, so register early in person. Payment is required to reserve space in the class of your choice.
We offer special discounts to class participants on all supplies needed for classes.
Please click here if you would like to be notified when registration becomes available for upcoming classes. We will contact you by email as soon as a new class opens.
To view more information about our classes, please click on the buttons below: